Give your Fans and Sponsors More Than Just Social Media
Professional race team websites that are easy to update
Take the the free test drive and see how easy it is to have a race team website!
(Test Drive also qualifies for 30 day Free trial!)
Test Driver's will be Subscribed to email updates.
We respect your privacy. Unsubscribe at anytime.
What Makes Race Page Pro So Different?
Now you can easily update your racing website right from your smartphone! No more waiting on expensive website designers or dealing with clunky website builders to update your race site.
Race Page Pro is a website management system designed specifically for racers by racers. We take care of all the technical stuff. All you have to do is post your racing updates, and it's as easy as posting to Facebook.
Continue Reading ...
Our team will set up your entire website on the Race Page Pro system, including customizing your color scheme, adding your logo, setting up the domain, and all other technical stuff. All you have to do is watch a few short training videos and then start posting your updates.
The system works just like social media platforms. You type in what you want to say, add your photos, then click Save, and the system will automatically update your website.
Now it's easier than ever to have a professional race team website that your fans and sponsors will love.
Be sure to
Take a Free Test Drive
to see just how easy it is to update your website on the Race Page Pro system.
Attract Sponsors
Sponsors will love being featured on your website.

Save Time
Only takes minutes to post. It's as easy as Facebook.

Make Money
Sell promotional items right on your website.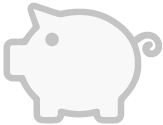 "It's quick and easy to update my website. The system is very user friendly."
Bailey North
#29 Bandelero
"They have been so easy to work with. Their support has been top notch. My sponsors love it."
Tyler Stutler
#265 Super Late Model
"The quality of these websites are second to none. The sponsor features are awesome."
Alex Hendren
#29A Crate Late Model
Get a Website in 3 Easy Steps
1
Sign Up
- it's super easy and only takes a few minutes.
2
We take care of all the complicated setup, including purchasing your domain name for you.
3
Then watch a short training video and you are all set to start posting your racing updates.