Promote your Race Team and Attract Sponsors
Professional race team websites that help attract sponsors
The free test drive takes you to our example website where you can see how easy it is to update. There will be a short video to explain how it works.
We respect your privacy. Unsubscribe at anytime.
Attract Sponsors
Sponsors will love being featured on your website.

Save Time
Only takes minutes to post. It's as easy as Facebook.

Make Money
Sell promotional items and automated sponsor billing.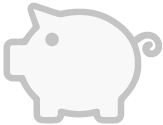 "It's quick and easy to update my website. The system is very user friendly."
Bailey North
#29 Bandelero
"They have been so easy to work with. Their support has been top notch. My sponsors love it."
Tyler Stutler
#265 Super Late Model
"The quality of these websites are second to none. The sponsor features are awesome."
Alex Hendren
#29A Crate Late Model
Get a Website in 3 Easy Steps
1
Sign Up - it's super easy and only takes a few minutes.
2
We contact you by email to get some information about your race team so we can set up your website.
3
We will have your site up within one week so you can start posting race updates and attracting sponsors!